Wereldwijd zijn verschillende initiatieven voor hoge snelheidsverbindingen in ontwikkeling. Naast treinen en vliegtuigen wordt er ook gekeken naar een soort 'buizenpost' voor passagiers en goederenvervoer. In Californië heeft Elon Musk (

Tesla Motors

) voorgesteld om een '

Hyperloop

' aan te leggen tussen San Francisco en Los Angeles.
In Nederland is

ET3 (Evacuated Tube Technology Transport)

een opvallend initiatief voor een duurzame, supergeleide capsules door een vacuümbuis met een doorsnede van 1,5 of 3 meter.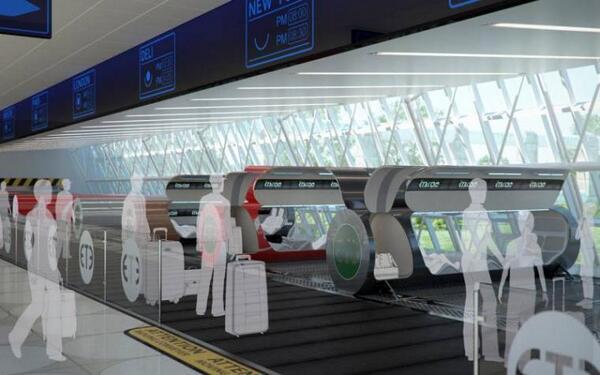 TrendsVerwachting voor uw bedrijf
Wekelijks geven Lieke en Richard Lamb hun TrendsVerwachting bij BNR Nieuwsradio.
Alle TrendsVerwachting zijn online terug te luisteren. Vraag een 'TrendsVerwachting-op-maat' aan voor uw bedrijf of organisatie. De focus ligt daarbij op de trendlijnen en ontwikkelingen die relevant zijn voor de sectoren waarin uw bedrijf of organisatie actief is. De 'TrendsVerwachting-op-maat' is beschikbaar in de vorm van een Strategische Brainstorm Sessie en bijvoorbeeld ook in de vorm van een overnight delivery van een rapportage in briefvorm.
Lees hier alles over de 'TrendsVerwachting-op-maat'… 
Bel ons op 070 511 44 of stuur een email.